This soft dog will please your dog! More
Product code: 200001682Shipping and Payment
Cozy tuliVAK, petting bed, sleeping place ... little dogs and cats love this novelty ZARYA.
You can adjust the height of the litter so that the pet has his privacy and feels safe.
Thanks to the warm fur interior, it will ensure that it is always warm and can enjoy rest.
You will also appreciate the elegant design combined with the high-quality machine-washable material at 60 ° C. The perfect place to rest for your pet.
for small dogs and cats
washable at 60 ° C
90x75 whippet, cavalier, schnauzer, hairless ...
80 x 65 Italian greyhound, chihuahua, pinscher, cat
The outer side is made of strong and durable material, so it can withstand all the positions that your hair will change during sleep. The bags are filled with hollow fiber, thus guaranteeing stability and warmth.
The color of the plush and patchwork may change. 
The fabric has EASY CLEANING, TEFLON TREATMENT. Dirt resistant.
Dogs learn to climb very quickly, suitable for cars and travel. We emphasize design, always matching the color of the fabric.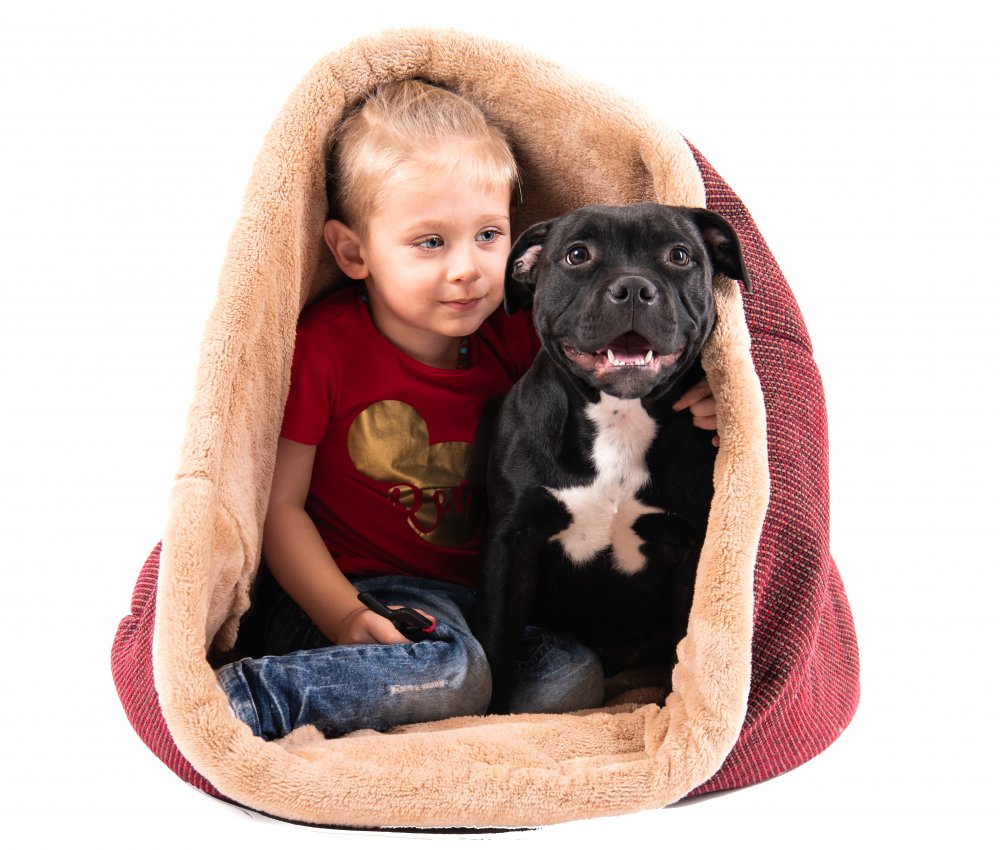 The material is 48,000 cycles martingale, abrasion resistant.

Wash by hand at max. 30 degrees, allow to dry freely.